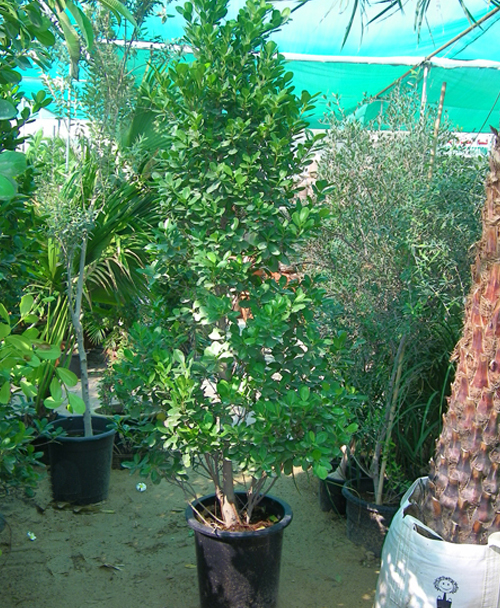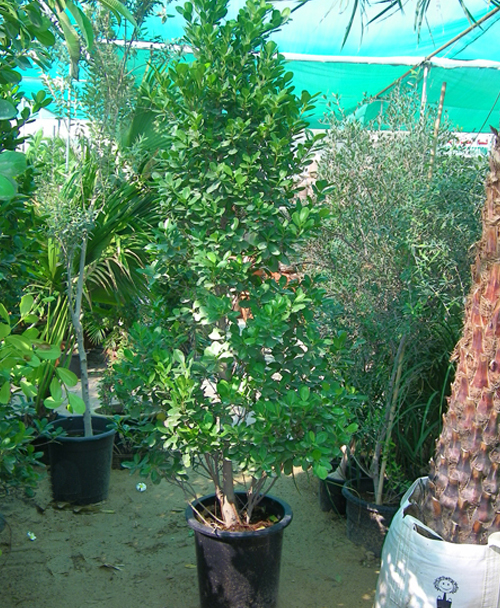 Product Details
This could be a tall spreading shade tree, but mostly we see this tree ordered for its thick foliage and suitability for instant hedging and screens. A small fast growing tree to 10m it has attractive foliage that consists of different shades of green. The bark is speckled grey and roots can form from the trunk.
Family: Moraceae
Mature Size (h x w): 10 x 3m
Form: Oval
Genus: Ficus
Can be used as a feature tree in a standard form or just let to grow free. Although its dense foliage and fast growing habit lends itself well to screening and hedging.