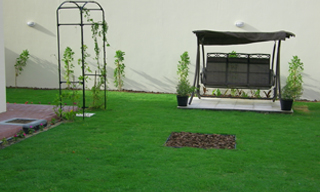 OUTDOOR GARDEN MAINTENANCE
Maintain the zone green& clean, Pruning the trees & plants, Trimming the over growing branches, Training the plants, Staking the plants & Trees, Irrigation management, Topiary design in the plants.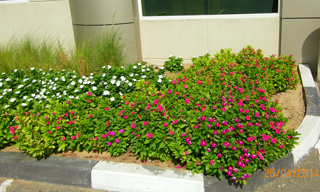 SEASONAL PLANTS CHANGING
The seasonal plants are chargeable, as per the seasonal times only.(it's chargeable).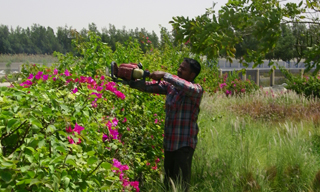 HEDGE AND SHRUBS TRIMMING
To maintain the shape and level of the hedges we will trim, the hedges at every month interval.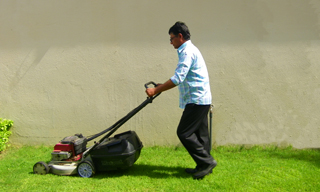 GRASS CUTTING
Lawn mowing at 15days interval, dethatching& aeration.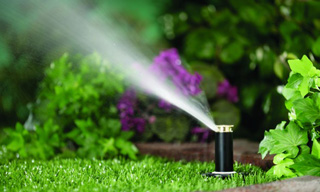 AUTOMATIC IRRIGATION SYSTEM MAINTENANCE
Irrigation System Maintenance is sub line, Lateral line and sprinkler and drippers maintaining properly. Mainline repairing works from your side. (It's chargeable).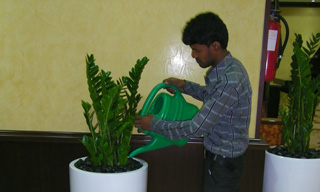 INDOOR PLANT MAINTENANCE
Maintenance of plants as on weekly basis consist of watering the Plants, application of fertilizer, protecting from insects and replacement of Plants,  if the plant dies free of cost.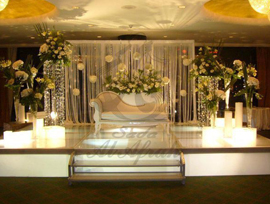 STAGE DECORATIONS
Our service includes Fresh Flower Arrangements for different occasions like birthday, Valentines Day, Mother's day, Wedding and other special events. Professional florists at hand to make that special day memorable. From various flower arrangements you can select like hand bouquets, basket or vase arrangements, stand arrangements, stage decorations etc… Also we organize Flower Deliveries worldwide. 
And make your dream come true with our specialists that provides beautiful designs of indoor and outdoor landscaping. For that refreshing moments within your surrounding area.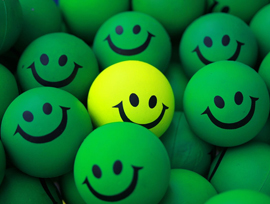 CLIENTS SATISFACTIONS
The degree of satisfaction provided by the goods and  services of a company as measured by the number of repeat customers. And so we welcome your valuable feedback to improve our services.
Your satisfactions does really matters us a lot, to make a difference in the market. We also welcome your support by giving reference to as many people and so we grow to serve you the best.
The plant maintenance work will be properly handled by our staff.  In-case client didn't satisfy from our work you can inform to our manager Mr. …..  or you can mail us at  info@grassrootsuae.com.
TERMS AND CONDITIONS
THE PLANTS MAINTENANCE IS ONLY WEEKLY (MONTHLY FOUR TIMES IF NEEDED MORE WE WILL MANAGE). THE WASTES ARE DUMPED IN YOUR GARBAGE DRUMS ONLY. FREE OF CHARGE REPLACEMENT IF BY ANY CHANCE THE PLANTS DIES OFF DEPEND ON THE AGREEMENT.
Payment is on monthly basis for plant maintenance. The quotation is valid up to 15 days from the date. The public holidays are not working days for the garden staff. We are not responsible for the problems caused due to lack of water or electricity. If the natural calamities will happened there, we are not responsible (through Wind, Heavy rain).
Outdoor gardening services
Indoor Gardening Services
Varieties of Flowering Plants
Corporate Landscaping
Corporate Indoor Landscaping
Corporate regular Maintainence
Modern designer pots
Rich outlook
Professional approach