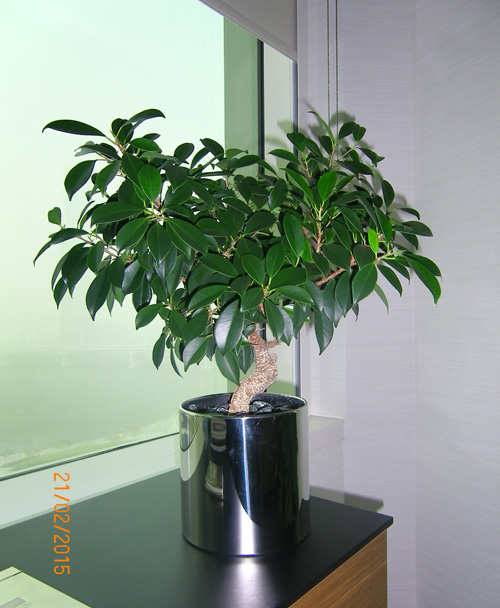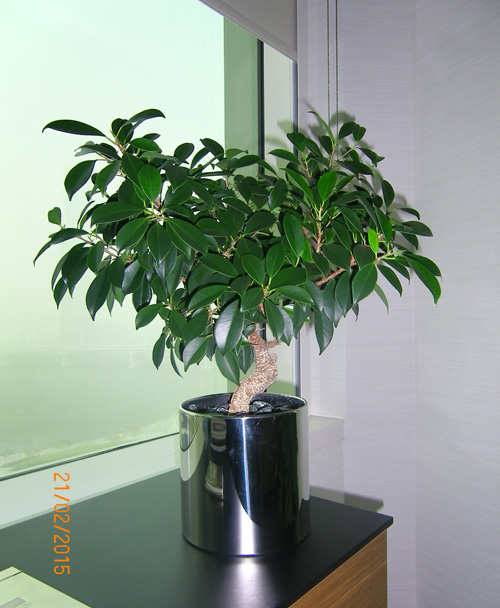 Product Details
Ficus can be grown indoors, close to a sunny window, or outdoors year-round in warmer climates. Direct morning sunlight is preferable; direct afternoon sun can sometimes burn the delicate leaves. Ficus trees don't like cold drafts and, are not fond of sudden changes. Make moves gradually. Use a humidity tray under your bonsai to keep humidity levels up. Ficus that live outdoors should be protected from frost and/or freezing temperatures.
Bonsai trees live in small pots and their world dries out much quicker than plants in the ground or in bigger pots, so close attention should be paid to watering. Check and water your bonsai every day. Striking a balance between not enough water and too much water can be a bit tricky but is very important. Water thoroughly and deeply when it needs water and let it catch its breath before watering again. An old bonsai watering trick is to place the entire pot in a sink of water an inch or two deep and let the water absorb from the holes in the bottom of the pot. Another favorite way to know if it needs watering is to lift it. You can get a sense for whether it needs watering by its weight.
An inexpensive moisture meter takes the guesswork out of watering. Water slowly so it absorbs into the dirt, otherwise the water will run all over your table. Mist occasionally with a spray bottle too. It helps take the burden off of the roots especially when it's very hot and dry out. We pot our bonsai trees specifically to drain well, so it's almost impossible to over water.