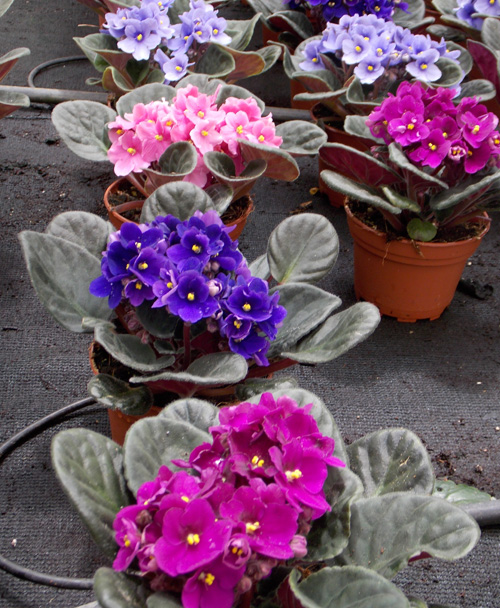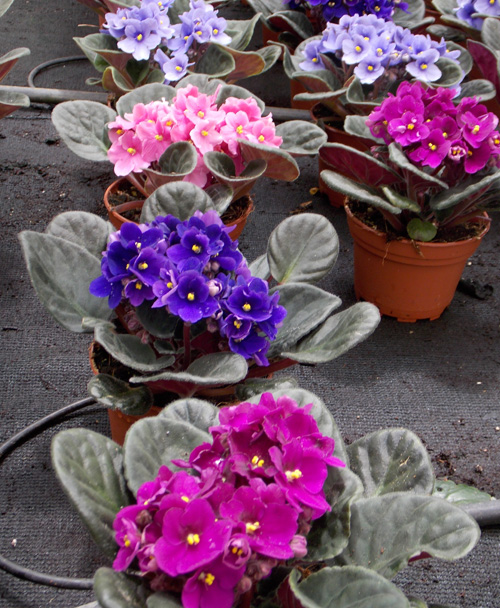 Product Details
Saintpaulias, which grow from 6–15 cm tall, can be anywhere from 6–30 cm wide. The leaves are rounded to oval, 2.5–8.5 cm long with a 2–10 cm petiole, finely hairy, and have a fleshy texture. The flowers are 2–3 cm in diameter, with a five-lobed velvety corolla ("petals"), and grow in clusters of 3–10 or more on slender stalks called peduncles. Wild species can have violet, purple, pale blue, or white flowers.
Plants can be classified as one of several sizes based on its above-ground diameter. Although the size per category is not set in stone, these are a general guideline.[1][2]
Micro: less than 3 inches
Super-mini: 3 to 4 inches
Mini: between 4 to 6 inches
Semi-mini: between 6 to 8-10 inches
Standard: between 8-10 to 12-16 inches
Large/Giant: over 12-16 inches
Saintpaulias are highly sensitive to temperature changes, especially rapid leaf cooling. Spilling cold water on African violet leaves causes discoloration. This is thought to be because rapid leaf cooling causes cell vacuole collapse in the palisade mesophyll cells.