Maintenance of plants as on weekly basis consist of watering the Plants, application of fertilizer, protecting from insects and replacement of Plants,  if the plant dies free of cost.  Maintain the zone green& clean, trimming the plants over growing branches. Cleaning the plants leaf and pot.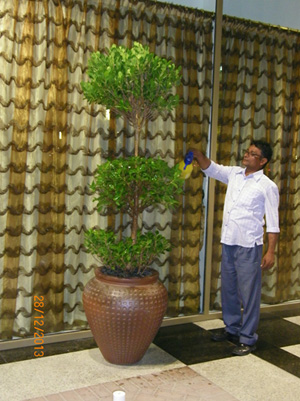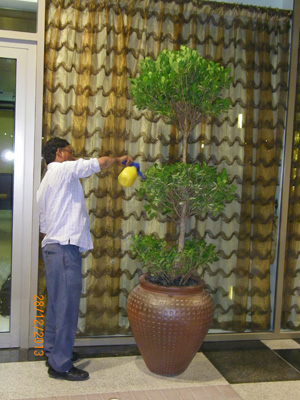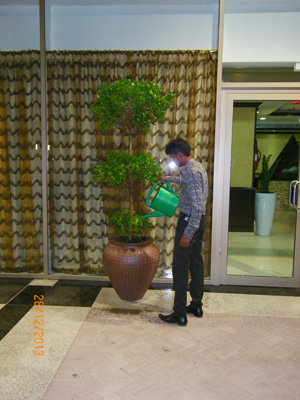 Maintain the zone green& clean
Pruning the trees & plants
Trimming the over growing branches.
Training the plants.
Staking the plants & Trees.
Irrigation management.
Topiary design in the plants.
Weeding in planting areas.
Fertilizer application based on the requirement interval.
The wastes are dumped in your garbage drums.